In just a couple of years, US Marine Corps head coach Jason Loukides has made a definitive impact on the American Greco-Roman landscape. There have seemingly always been tough and capable Marines mixing it up on the national stage, but there is something different going on currently. Nowadays when a Marine wrestler takes the mat, you don't just expect to see a competitive, physical contest. It's getting to the point now where you're expecting to be impressed. Some of that has to do with the stout group of athletes who harden up in the practice room at Camp Lejune, but even more it is the result of the man running the show.
Loukides had already made his mark in the coaching world prior to taking the Marines position. He coached at his alma mater, Edinboro, running the Scotsmen Wrestling Club. He also enjoyed a highly-successful era as the head coach at North Carolina University-Greensboro before that program was unceremoniously shut down. Loukides then moved on to become an assistant at Appalachian State and fast-forwarding just a little leads us to where we are now. Because with the Marines, Loukides is in his comfort zone.
Before (and during) his emerging coaching career, Loukides held court as one of the top upper-weights in US Greco-Roman wrestling. Competing for the Army's World Class Athletes Program (WCAP), Loukides was a perennial contender at 96 kilograms, his exploits highlighted by an appearance at the 2001 World Championships in Athens, Greece as well as a silver at the Pan Am Games in 2003. If you toss it all into a box — his time at Edinboro where he was an NCAA qualifier, his run as a Greco athlete for WCAP, and his collegiate coaching experience, it is easy to see that Loukides has the credentials. But what he also has is passion.
We got a chance to speak with Coach Loukides leading up to the 2017 Armed Forces Championships, which are being held this Saturday at the Joint-Base-McGuire-Dix-Lakehurst in New Jersey. With a surging Marines squad under his charge and the meaningfulness of the event overall, now seemed like the perfect time to hear his thoughts on the prestigious dual series.
5PM: What does this event mean for the All-Marine team specifically, competing against the other branches?
Coach Jason Loukides: Battle. We are on the same side every other day of the year. It is super competitive with a lot of passion. It's something I was proud of as a competitor and it is also exciting to do our best and help our brothers out on the line, but not on the mat. It's a real special event for us as military members.
5PM: For your guys who are going to the World Team Trials, does this serve as an important tune-up before April?
JL: Obviously, it does in some sense because there's great competition, so it prepares us in that way. But there is more than just individual stuff here. It's our branch in a dual meet score. Whether you score or not it helps them represent something. It's not unimportant, but it is not designed to prepare us specifically. This event is something that is marked on our calendar every year. You know, do your best here, but obviously, the World Team Trials carries its own special significance separate from this weekend.
5PM: What will you tell your athletes in preparation for this meet?
JL: You are representing your service branch. It's important how you wrestle but also, how you represent yourself. You know, uphold the traits Marines have. You battle and fight till the end. All of these traits are important to the Corps. The Corps loves wrestlers.
5PM: Several All-Marine wrestlers have really begun to establish themselves as viable contenders nationally. What has been a key component to this uprising of talent?
JL: It's just the guys having the right attitude. Putting in the work seems like it happens overnight, but they have also been putting in work behind the scenes. They've been going overseas to compete and our facilities are amazing. Like I said, the Marine Corps likes wrestlers. There is support and mental toughness. It was really just a matter of time until they got there. They buy in. It's what we've been working for and I'm glad it's starting to show.
It's exciting to see everybody, to get everybody together. A lot of people haven't heard about it (the Armed Forces Championships), but it is special, heartfelt, and something that means a lot to us. At the end of the day, we are all brothers — except when we compete against each other on the mat.
To learn more about Coach Loukides, follow him on Twitter and keep up-to-date with the entire All-Marine Greco-Roman team on Facebook. 
Comments
comments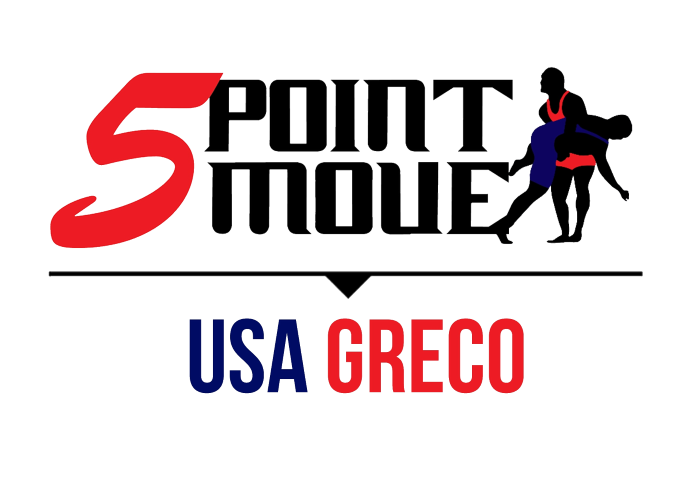 Notice
: Trying to get property 'term_id' of non-object in
/home/fivepointwp/webapps/fivepointwp/wp-content/themes/flex-mag/functions.php
on line
999