When Kamal Bey (77 kg, Army/WCAP) defeated Zoltan Levai (HUN) on Sunday, he became only the third United States Greco-Roman athlete to appear twice in a United World Wrestling individual "Ranking Series" final. Bey, 25, was the program's first-ever ranking tournament winner when he earned gold at the '18 Granma Cup (G'Angelo Hancock followed, in memorable fashion, by taking top honors at the Wladyslaw Pytlasinski Memorial later that season before winning the '19 Hungarian Grand Prix; Hancock would eventually participate in three RS gold-medal bouts). The second American to make two ranking event finals was Max Nowry, who earned silver in '20 (Matteo Pellicone, Italy) before coming away with gold at Pytlasinski in '21.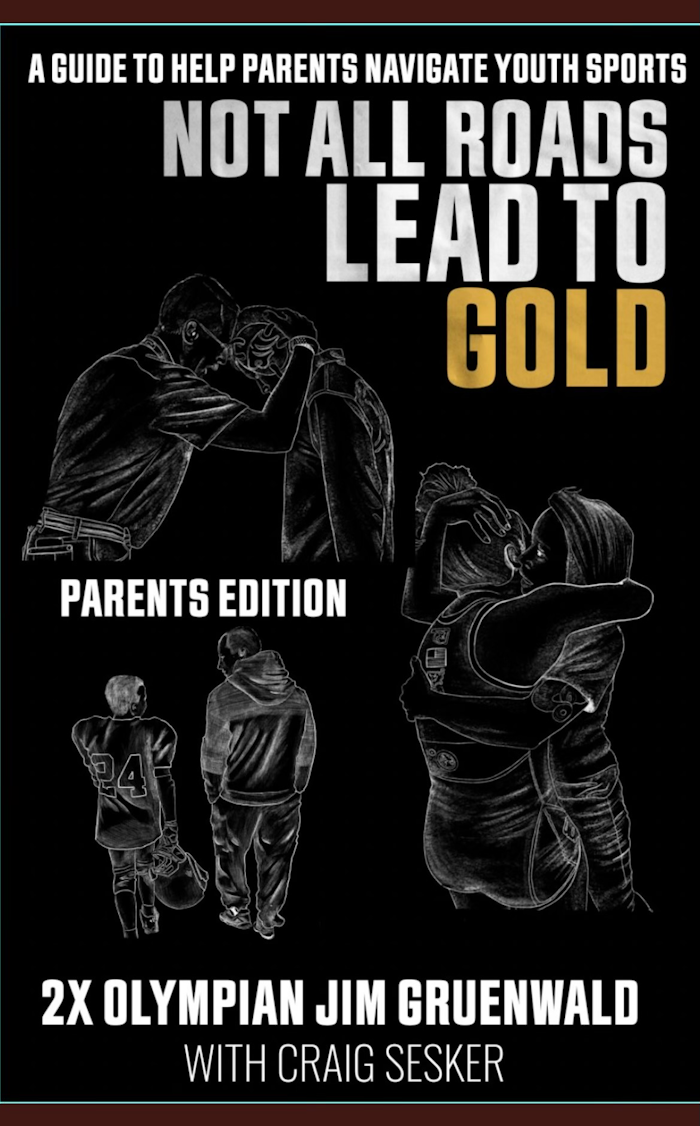 It should be noted that continental championships (e.g., Pan-American, Asian, European, etc.) also offer UWW ranking points; but those are not "open" international events.
The US also put forth their highest-placing team effort in the brief history of the "Ranking Series" (which was originally instituted for the '17-'18 season) by finishing in sixth place (64 points). Bey, of course, had the highest team points yield of the roster with 20, while Brady Koontz (55 kg, TMWC/Dubuque RTC), Alex Sancho (67 kg, Army/WCAP) and Spencer Woods (82 kg, Army/WCAP) — all of whom finished fifth — earned 10.
Dalton Roberts (60 kg, Army/WCAP) and Joe Rau (97 kg, TMWC) also recorded wins in the tournament. Roberts defeated Ramzan Arnaut (ROU) but was forced to default out of the tournament due to injury and placed 9th (4 team points; Rau gutted Vahid Ghasem Abadi of Iran around the mat ahead of falling via decision to Felix Baldauf (NOR) and closed out in 8th place with 6 team points.
Ranking Points Update Post-Hungary
But it is the UWW "Ranking Series" points which were the most attractive entering the weekend. Below are the current point totals for each '23 USA World Team member accompanied by their commensurate ranking. You will notice that  Zac Braunagel (87 kg, IRTC) is without points and therefore does not currently hold a ranking. The 22-year-old gave World champ/Olympic bronze Rafik Huseynov of Azerbajian an exceedingly tough time on Sunday but was decisioned 2-1. Braunagel did not carry a ranking prior to the tournament and was unable to acquire points after going 0-1.
55 kg: Brady Koontz (TMWC/Dubuque RTC) — 4,000 pts/#39
60 kg: Ildar Hafizov (Army/WCAP) — 14,300 pts/#23
63 kg: Xavier Johnson (Army/WCAP) — 5,800 pts/#37
67 kg: Alex Sancho (Army/WCAP) — 23,800 pts/#13
72 kg: Patrick Smith (Minnesota Storm) — 8,150 pts/#32
77 kg: Kamal Bey (Army/WCAP) — 24,400 pts/#13
82 kg: Spencer Woods (Army/WCAP) — 13,000 pts/#21
87 kg: Zac Braunagel (IRTC) — N/A
97 kg: Joe Rau (TMWC) — 18,200 pts/#19
130 kg: Cohlton Schultz (Sunkist) — 5,800/#38
UWW "Ranking Series" points hold implications with regards to seeding at the World Championships, which for '23 are scheduled for September in Belgrade. This is where it can become confusing. Athletes who, by virtue of their ranking point allotments, are positioned in the top-eight by UWW receive seeds in their respective brackets. However, there are athletes who fit this description and may not compete at the Worlds, or may do so but in a weight category different from the ones in which they are ranked, If/when this occurs, those wrestlers beneath them in the ranking order will appropriately move up the ladder.
There is one more UWW event on the calendar that will avail ranking points, the Oceania Championships in August. As of press time, the United States does not have an (active) athlete ranked inside the top-8. The two highest-listed American World Team wrestlers in the post-Polyak Imre Memorial ranking update are Bey and Sancho (both listed #13 in their respective weight classes). With one more continental championship still to be held, it would seem to spell further trouble pertaining to Bey and Sancho breaking into the top-8, since there are point values for placewinners at continental events; however, there are currently no athletes in the Oceania region who are ranked high enough to threaten either American's standing, nor is it anticipated that the brackets at Oceania will be populated enough to allow for a competitor to "come out of nowhere" and rocket past the Army tandem.
This year more than most, and certainly more than other seasons in the recent past, has seen many countries prioritize UWW's "Ranking Series". There are two reasons for this: 1) the upcoming World Championships in September will mark the first chance nations have to qualify weight categories for the '24 Paris Olympics, which has incentivized seeding concerns; 2) the pandemic and various restrictive policies associated therein severely limited competition for parts of two-and-a-half competitive years, with the '22-'23 campaign delivering the most opportunities since that time for athletes to travel.
US Remains in Hungary
Members of the American delegation who competed this past weekend (the majority of whom have been staying overseas since the week following Final X) have resumed their regular, intensive training schedule in Budapest. The US contingent is scheduled to arrive home towards the end of the month (departing from HUN on July 28).
Fargo Week '23
The annual enormous age-group spectacle known simply as "Fargo" (aka the USA Wrestling 16U and Junior Nationals) begins this coming Friday from the Fargodome in North Dakota and lasts through the weekend. FLOWrestling is once again streaming the live broadcast (subscription required). The full schedule of the tournament can be viewed below (all times CT).
2023 16U & Junior Nationals
July 21–22 — Fargo, ND
Friday, July 21
9:00am-1:00pm — Preliminary and early consolation rounds
3:00pm-7:30pm — Championship/consolation rounds continued
Saturday, July 22
9:00am-1:00pm — Quarterfinals, semifinals, consolation rounds, and medal/All-American placement matches
6:00pm-8:30pm — Finals




Listen to "5PM55: Recapping Final X with Dennis Hall with words from Koontz, Braunagel and Hafizov" on Spreaker.
Listen to "5PM54: WCAP's Ryan Epps and a Final X Greco-Roman Preview" on Spreaker.
Listen to "5PM53: Northern Michigan assistant Parker Betts and USMC Captain Jamel Johnson" on Spreaker.
SUBSCRIBE TO THE FIVE POINT MOVE PODCAST
iTunes | Stitcher | Spreaker | Google Play Music
Notice
: Trying to get property 'term_id' of non-object in
/home/fivepointwp/webapps/fivepointwp/wp-content/themes/flex-mag/functions.php
on line
999