All eyes were on him, even though there were others who demanded attention. Everyone saw the names on the chart and nodded their heads, but they also figured that the day would eventually belong to Billy Sullivan (55 kg, LOG-LV). It wasn't by default, the sort of situation at a tournament where potential opponents and coaches alike utter, Oh, well, the top seed is going to run through this thing. It was more the simple acknowledgement that all interested parties involved understood why Sullivan wore the biggest target.
A Junior Fargo champ in '19, National runner-up this past November, and the owner of more than a few international medals, Sullivan's reputation preceded his entry into the '21 Junior World Team Trials. The credentials are nice. They are also meaningless once matches begin. What matters is when bodies clash and points are distributed. Sullivan — who raced to the best-of-three final opposite Aizayah Yacapin (Takedown Express) — knows better than to take would-be vanquishers for granted, and not just because of the pandemic that has disrupted the planet. Each match is its own isolated test as well as objective obstacle. Yacapin, to his credit, made sure that concept wasn't forgotten.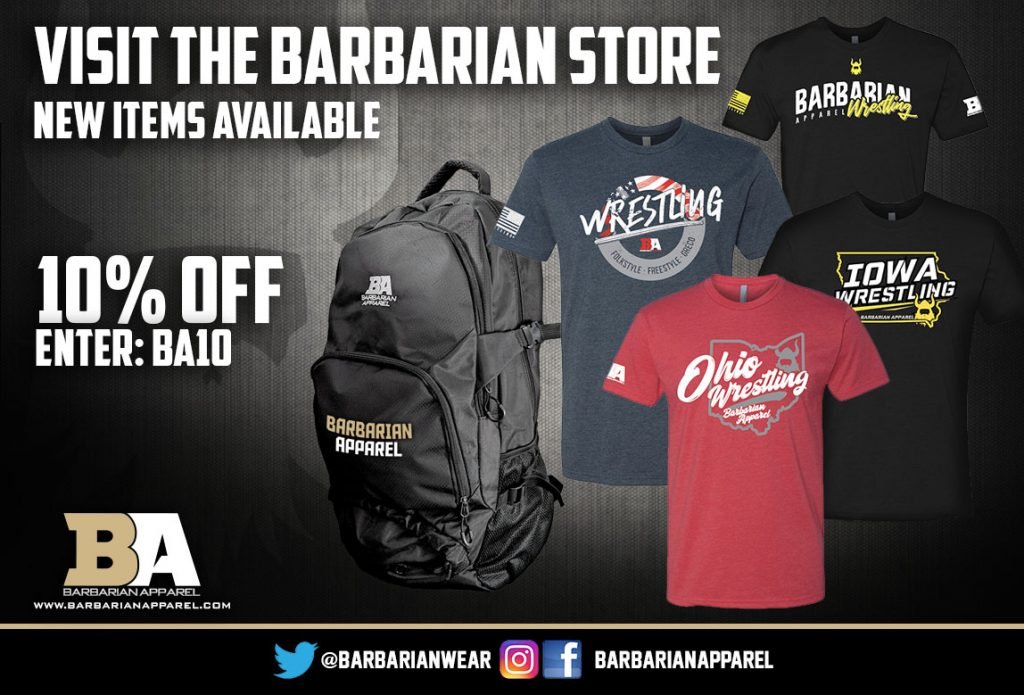 Yacapin took the opening bout of the series via 4-1 decision, compelling Sullivan to urgently but calmly regroup prior to the next round. The recalibration worked; Sullivan instituted a few minor tweaks and went on to sweep the conclusive two bouts, thus sealing his place on a US World Team for the first time in his young career.
Sullivan, who just completed his freshman year at Oklahoma City University, always expects a challenge and Yacapin provided one. But now that he can firmly and fully focus on preparing for the Junior World Championships, the tone has changed. He is wise to the ways of foreign operations. Previous overseas experience — trumpeted on this platform repeatedly — isn't a necessity for American age-groupers to find success internationally, but it helps. Usually, a lot.
And Sullivan loves that about Greco, how different countries bring different styles, different looks and feels. All of it represents something to look forward to. That his next foray across the Atlantic will offer this assortment of unique wrestling methodologies along with his grandest opportunity thus far has him excited to make appropriate plans to prepare.
Billy Sullivan — 55 kg, LOG-Las Vegas
5PM: It's important to get the ball rolling. How did you feel Friday morning with the weigh-in, and then after having a first match that you were able to end in short order?
Billy Sullivan: I felt fairly well after that first match and just weigh-ins in general. I don't want to say "cut", but I didn't do the cut as well as I would have liked. I usually press forward a lot more making sure that I have full meals the day before a competition, just to make sure I have that energy. It was definitely a little bit different this time around. But after weigh-ins, I made sure that I got the right fuels and the right foods I would need for my physical shape throughout the day.
5PM: I don't know how familiar or not you were with Yacapin prior to the final. 
Sullivan: I had wrestled him once before and lost 8-8 on criteria.
5PM: So you understood that he's a skilled wrestler and comes from a good team, too. What were you thinking going into Match 3? Both of you had some chances in the prior two bouts. What was your attitude from a technical/tactical standpoint? And how did you stay composed knowing there were huge stakes involved?
Sullivan: I'm going to backtrack a little bit to the end of Match 1. After that match, I went to the back by myself for a bit and, not to let it settle in, but just to get my mind back into it. My coaches were out getting ready for other guys' matches, so I was just by myself for a bit. When my coaches came back, we went over the little things I needed in that match.
Once I made those changes, I took them into Matches 2 and 3. I really had to get to my ties and single out what Yacapin was doing. You probably noticed in the second two matches that I was really going for my two-on-one's, pushing it across the body, pushing it across the neck. I really wanted to make sure that I could keep my ties and get him moving and put the refs more in my favor throughout those matches.
5PM: He had solid pressure in spaces. Were you mindful that you had to keep him moving just because he has explosive entries? You wouldn't want him to have an open lane. 
Sullivan: Yeah, he is really good at these little drags, these ducks, and head-bumps. I was making sure that I was always level-changing with him to keep him moving and not allow him to get into those positions.
5PM: You had been in big matches before. You won Fargo, you know what it's like to be in an important bout. How were you before Match 3? Were there nerves you had to push to the side? Or were you just focused and confident?
Sullivan: There were definitely some nerves. But after Match 2, and I would almost say "dominating" — because the score was fairly close but I had gotten to my gut and my lift — I knew that I was going out there with high confidence. I knew that I had the ability to take that Match 3.
5PM: There are a few of you on this Team with relevant international experience, including three Cadet members from '18. You are very well-versed in what this all looks like overseas. Is this a type of situation where you will pay close attention to 55's from other countries?
Billy Sullivan: Yes, I was talking to Coach Bill Mitchell about training and a lot of this stuff last night, as well. We are definitely more looking at it from an aspect of, How will we be able to get a look at the guys we will be wrestling, the guys who will be in that bracket? And how are we going to be able to find footage of them and break it down so we go out there with game plans against them?
5PM: From a straight physical standpoint, are there specific strength and conditioning items you are looking to address before the Worlds?
Sullivan: I actually also talked about that last night with Mitchell. We are definitely going to be hitting the gym. I just need to get stronger, bigger, more horsepower. I think for me, I probably need to get more upper-body strength.
5PM: What are your personal, immediate plans as far as how you're going to fashion together a training block?
Sullivan: Well, obviously, U23's was going to be on my mind in that it's coming up at the end of this month. But, plans change when Teams are made. The camps are the same, though, so I plan on getting a couple of close friends who are also really high up on the Greco ladder together and getting a couple of solid weeks of training this month. Afterwards, get in more camps. We're having some camps down here in Oklahoma. So I have some Greco camps and development plans that we will be implementing.
5PM: Your dad, he is like your partner in crime in this sport, and your mom is also a very enthusiastic supporter of your wrestling career. You're on a World Team now. What is it like being able to share this with them?
Billy Sullivan: It is kind of surreal. It has definitely been years and years and years, and effort from everyone. I started wrestling at the age of three. The first thing that was said in my club was, You don't go for state titles. You go for World titles. It definitely feels good to finally be able to show that all of the years and effort have paid off.




Listen to "5PM47: Nate Engel and Xavier Johnson" on Spreaker.
Listen to "5PM46: Taylor LaMont and Jessy Williams" on Spreaker.
Listen to "5PM45: Chatting with Dennis Hall and Max Nowry" on Spreaker.
SUBSCRIBE TO THE FIVE POINT MOVE PODCAST
iTunes | Stitcher | Spreaker | Google Play Music
Notice
: Trying to get property 'term_id' of non-object in
/home/fivepointwp/webapps/fivepointwp/wp-content/themes/flex-mag/functions.php
on line
999