US National Team head coach Matt Lindland has been in Bulgaria over the past week helping '18 World silver medalist/'20 Olympic Trials winner Adam Coon (130 kg, NYAC/Cliff Keen) prepare for the World Olympic Games Qualifier, which begins tomorrow morning at 10:00am local time (3:00am ET). Also on the docket, of course, is three-time U23 World Team member Jesse Porter (77 kg, NYAC/NTS), who has reportedly just arrived in-country following a delay stemming from COVID test results at the airport.
Reached this morning from their "bubbled" hotel in Sofia, Lindland provided a few quick-hitting updates, mostly centering around Porter's travel hiccup and Coon's state of mind. '20 Olympic Team member G'Angelo Hancock (97 kg, Sunkist) has also been involved. Hancock traveled to Bulgaria more than two weeks ago for his own camp. Key among his partners has been '19 World silver  Kiril Milov (BUL), who qualified for the Tokyo Games in March — and the pair are somewhat familiar with one another from competition (Hancock defeated Milov in 2017). Appropriately, Lindland delivers a few interesting insights on his three-time World rep's progress and attitude, as well.
Lindland On Porter
"From what I know, he had the proper documents and the airline told him that he didn't. The default with the airlines is just, No, you don't have the right documents to get on the plane — even though, he was holding the right documents. But he should be here soon. We are confident in Jesse, especially if he attacks like he did at the Trials. If he can get past (Marciano) Ali, then he might have Turkey (Fatih Cengiz), and the good news about that is that he knows Cengiz already.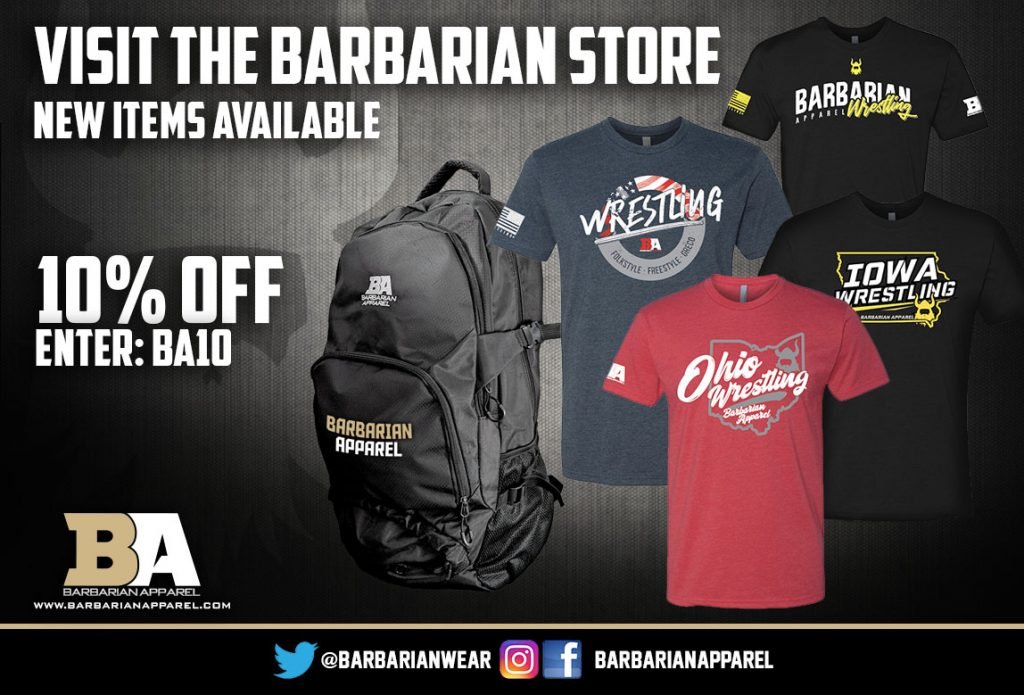 "I don't think it'll hurt him coming in a little later. You either come in eight days due to the time zone difference, or you come in as close as you can. And, he just arrived. I don't think it's going to hurt him. I would have liked him in a day ago, but this is why we booked it for a day ago, in case something like this happens. That's okay. The backup plan worked. I think we're on track."
Lindland on Coon
"Adam is mentally, physically ready. He looks great. We got a good workout in yesterday. I said, Here's what I think… And he goes, No, I've got a plan. Here's what I want to do, I know what I need. So I said, Perfect, let's run it. Him and Tracy got work in yesterday, he did a 40-minute workout this morning between warm-up and cool-down. There were about seven minutes of live wrestling in that workout. That's what he wanted to do. He literally said, "That's the workout I want." And he looked great.
"The weight  is on target. He knows what time he wants to get up and eat, he knows what time he wants to get there. Buses leave every 15 minutes, so he says, Okay, I'm going to get there at 8:45. It's like, Alright then. He's just so easy to coach. Adam is doing great."
Lindland on Hancock
"We've had an awesome camp in Teteven, which is exactly what Tracy needed as far as partners and volume and intensity. He is maturing so much. It's good, it is all super-positive stuff. Tracy has been excellent. He has been helping Adam along the way, as well. Just a complete teammate 100%.
"They have done a little more training than the guys who just showed up over the last week to get acclimated. (Kiril) Milov is great, and he's one of those guys who comes in with his elbows tight, just pushes and waits for par terre. Tracy is a guy who is going to come after him a little bit. So the answer is, Well, go score a point and now he has to come after you. In training, guys open up a little more. Tracy was doing well but was also being really critical of himself with par terre defense, but not once did he get turned and not scramble on top or back to his feet. But it's like, Okay, well Tracy, you got turned like four times the week I was here. I wouldn't be beating myself up about that (laughs). But at the same time, I'm really glad he wants to fix that and make adjustments."
As reported, Coon and Porter have their draws for tomorrow. Coon will start in the round-of-16 and face the winner Adam Varga (HUN) and Murat Ramonov (KGZ). Porter, who begins in the qualification round, will stand across from All-Marine wrestler Marciano Ali (PUR). A more comprehensive breakdown of the Americans' brackets can be found here. US fans can watch the World Olympic Qualifier on Saturday morning (10:00am local time from Sofia, 3:00am ET) on FLOWrestling (subscription required).




Listen to "5PM47: Nate Engel and Xavier Johnson" on Spreaker.
Listen to "5PM46: Taylor LaMont and Jessy Williams" on Spreaker.
Listen to "5PM45: Chatting with Dennis Hall and Max Nowry" on Spreaker.
SUBSCRIBE TO THE FIVE POINT MOVE PODCAST
iTunes | Stitcher | Spreaker | Google Play Music
Notice
: Trying to get property 'term_id' of non-object in
/home/fivepointwp/webapps/fivepointwp/wp-content/themes/flex-mag/functions.php
on line
999