Listen to "5PM44: Michael Hooker and Toby Erickson join the show" on Spreaker.
The first episode of 2021 brings two rule updates to the forefront, as well as two guests from the nation's most successful military wrestling program.
In the opening segment, co-host Dennis Hall is presented with the pair of rule adjustments recently implemented by United World Wrestling, namely the potential third par terre opportunity and expansion of four-point holds. As one might suspect, Hall absorbs the machinations associated with said rule changes before fully espousing his perspective on their viability. After that topic is put to bed, albeit temporarily, the discussion then switches to overseas matters.
Early next month, a delegation of US Greco-Roman Seniors will travel to Italy for the Matteo Pellicone "Ranking Series" tournament. In and of itself, the trip is not a news item. But with the Olympic Trials being moved up a week to April 2-3, timing has all of the sudden become worth considering. Hall speaks to what this brief European venture could mean to those who participate along with what he would do if still a competitive athlete.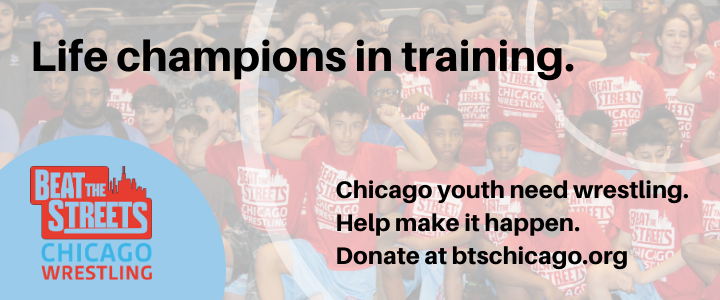 The second half of the show offers two first-time guests — '16 US National Champion Toby Erickson (130 kg, Army/WCAP, 5PM #5) and National Team member Michael Hooker (67 kg, Army/WCAP, 5PM #9). Hooker and Erickson both qualified for the upcoming Olympic Team Trials long ago, but have not competed in over a year due to the pandemic. In the meantime, Army has had to largely remain on the sidelines while much of the US Senior base has enjoyed the ability to enter various tournaments and attend training camps. Only recently has this changed for Army, though not when it comes to tournaments.
These perceived challenges are candidly addressed by Erickson and Hooker following what had been their maiden voyage of the season. Just last week, Army/WCAP returned from a special camp hosted by Ivan Ivanov in Boise, ID. Details of what went on at the Suples Headquarters are shared prior to the pair digging deeper into their respective feelings on a range of topics, including the homestretch to the Trials in addition to the aforementioned rule changes. A very insightful segment that listeners should find entertaining.
A Few Highlights
Hall on the new four-point rule
"There's a difference between giving points and earning points, though. This sport isn't about making stuff look pretty. It's about the right guy winning because he out-performed the other guy. That is the difference people in the world don't get these days. It's absolutely asinine."
Erickson on how he has retained an active competitive mentality 
"During this whole time away, I have found different ways to be competitive and have a competitive edge, so I'm not worried about going out and competing. When I get there, I know it is, Bring my lunch pail, it's time to go to work. That is pretty much how I have been treating everyday with training throughout this whole process."
Hooker on the confidence he has had in his training partner situation
"In my room, I have one of the best wrestlers in the country, if not one of the best pummelers in the world, in Ellis Coleman. So I've got Ellis Coleman. And then in the weight class right below me, I've got Ildar (Hafizov), Ryan Mango, Max Nowry… National champs, whom even though they are lighter than me, I still have nice guys to wrestle with. And then if I go a weight class above me, I have Jake Fisher to train with at my disposal along with Jon Anderson. There really aren't many people I can't get hands on."



SUBSCRIBE TO THE FIVE POINT MOVE PODCAST
iTunes | Stitcher | Spreaker | Google Play Music
Notice
: Trying to get property 'term_id' of non-object in
/home/fivepointwp/webapps/fivepointwp/wp-content/themes/flex-mag/functions.php
on line
999