That's it. The next time Senior international coverage includes tournament results, the topic will be the World Championships in Belgrade, Serbia.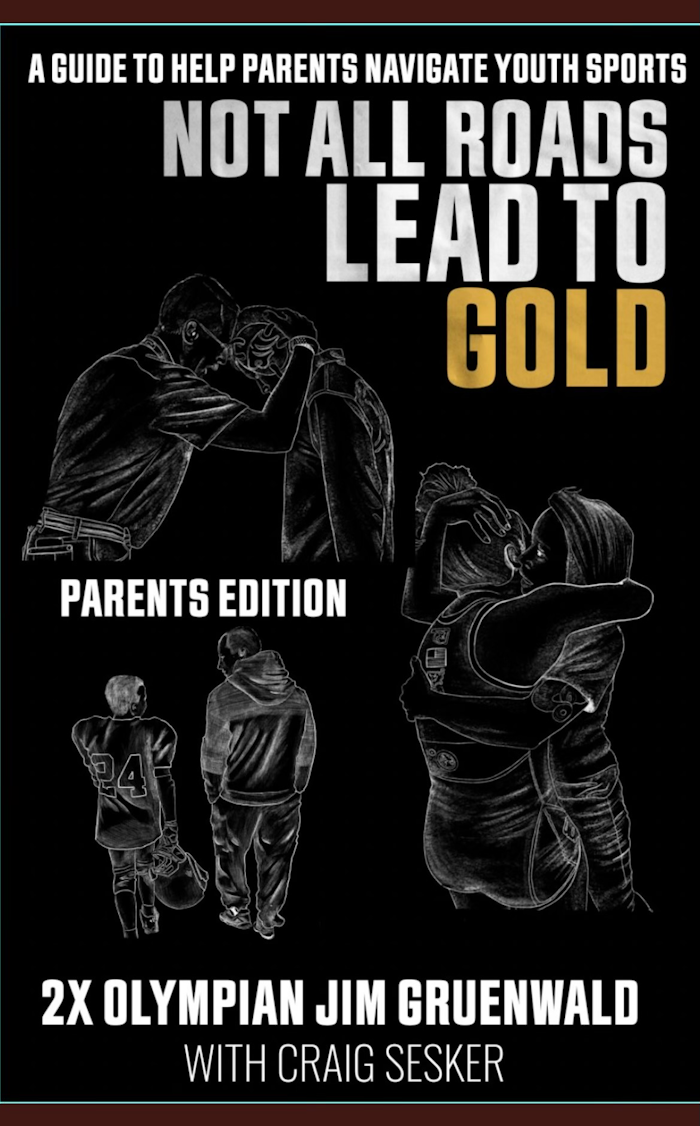 On Sunday, the 2023 Ion Corneanu and Ladislau Memorial wrapped up in Bucharest, Romania. The event, which was the last of the summer training block, offered a suitable field with athletes from Georgia, Turkey, neighboring Moldova, Korea, and Egypt all in the mix. Host nation Romania performed well and came away with five medalists led by champ Mihai Mihut (World #5) at 67 kilograms.
Mihut, 28, defeated World #1 Joni Khetsuriani (GEO) in the final by a score of 3-1. Mihut — a U23 World bronze back in '18 — took advantage of the first-period par terre by sliding his right hand up behind Khetsuriani's before sliding it back down in an instant to get his lock and score two on a misdirection gutwrench to the opposite side. The passives flipped in the second period with Khetsuriani opting for a lift attempt that rocked loose on the back-end. There was no home-country favoritism on the part of the officials. With 1:15 to go in the match, Mihut was rung up to go down in the third par terre. Khetsuriani once again went for a lift but could not execute. He then hit the gas and attempted a series of high-dives, but Mihut defended them all to walk away unscathed. Prior to Saturday, Mihut had not registered a tournament victory since the '21 edition of this tournament and has by and large struggled of late compared to Khetsuriani, whose string of placings in United World Wrestling's "Ranking Series" is responsible for his sitting atop the seeding chart heading into next month's Worlds.
At 72 kilos, '20 Olympian Ramaz Zoidze (GEO) had to survive a testy semifinal against one of the few multi-style competitors Europe brings to bear, Abdullah Toprak (TUR). Toprak had scored on a couple of single-point sequences while Zoidze had come close to securing a pin following a reversal. It went on from there, when Zoidze, clinging to a 5-3 lead in the second period, laid down on the tarp after his mouth had been cut after a head-clash. The ensuing par terre saw Zoidze convert a gutwrench for two; back standing, Abdullah forced a step-out to make the score 7-5 and, with a time a factor, went for a desperation "flying squirrel", which Zoidze defended by catching Abdullah mid-air and dropping him for two more en-route to the 9-5 decision. Zoidze would eventually go over teammate Otar Abuladze for gold.
Full results and placings for each weight category can be found below.
2023 Ion Corneanu & Ladislau Simon Memorial
August 18-20 — Bucharest, ROU
FULL PLACEWINNERS
55 kg
GOLD: Umit Durdiev (TKM)
SILVER: Artiom Deleanu (MDA)
BRONZE: Leonid Moroz (MDA)
60 kg
GOLD: Pridon Abuladze (GEO)
SILVER: Haitham Mahmoud Fahmy (EGY)
BRONZE: Mert Ilbars (TUR)
63 kg
GOLD: Ismail Culfa (TUR)
SILVER: Leri Abuladze (GEO)
BRONZE: Cristian Costache (ROU)
67 kg
GOLD: Mihai Mihut (ROU)
SILVER: Joni Khetsuriani (GEO)
BRONZE: Nerraj Neeraj (IND)
BRONZE: Mustafa Yildirim (TUR)
72 kg
GOLD: Ramaz Zoidze (GEO)
SILVER: Otar Abuladze (GEO)
BRONZE: Abudllah Toprak (TUR)
BRONZE: Miru Olsson (SWE)
77 kg
GOLD: Ehab Mohamed Khalil Mohamed (EGY)
SILVER: Oemer Dogan (TUR)
BRONZE: Vikas Vikas (IND)
BRONZE: Yueksel Saricicek (TUR)
82 kg
GOLD: Mihail Bradu (MDA)
SILVER: Daniel Vasile (ROU)
BRONZE: Razvan Pavalasc (ROU)
BRONZE: Saba Mamaladze (GEO)
87 kg
GOLD: Kumar Sunil (IND)
SILVER: Muhitdin Saricicek (TUR)
BRONZE: Alexander Johansson (SWE)
BRONZE: Mohamed Mostafa Metwally (EGY)
97 kg
GOLD: Georgi Melia (GEO)
SILVER: Mutafar Olgun (TUR)
BRONZE: Cheema Cheema (IND)
BRONZE: Nicu Ojog (ROU)
130 kg
GOLD: Muhammet Bakir (TUR)
SILVER: Yasmani Acosta Fernandez (CHI)
BRONZE: Iakobi Kajaia (GEO)
BRONZE: Apostolos Tsiovolos (GRE)
U20 Official Standings
It was a busy weekend if you follow international Greco-Roman wrestling, as both the U20 World Championships and Ion Corneanu unfolded over the same three days in the same time zone. As reported previously on this platform, the United States had exited Day 2 of the tournament in Jordan in fifth place — but that placement was not going to hold due to several countries (most notably India and Turkey) boasting several wrestlers who would be vying for medals on the third and final day of action. The US wound up finishing in 11th place with Landon Drury (63 kg, Betterman Elite) and Wyatt Voelker (87 kg, Panther WC RTC) falling in their respective bronze-medal bouts on Saturday.
2023 U20 World Championships
August 18-20 — Amman City, JOR
FULL PLACEWINNERS
55 kg
GOLD: Ishkar Kurbayev (KAZ)
SILVER: Farid Sadikhli (AZE)
BRONZE: Alisher Ganiev (UZB)
BRONZE: Nuristan Suiorkulov (KGZ)
60 kg
GOLD: Suren Aghajanyan (ARM)
SILVER: Sumit Sumit (IND)
BRONZE: Amirreza Dehbozorgi (IRI)
BRONZE: Ilkin Gurbanov (AZE)
63 kg
GOLD: Ahmadreza Mohsen Nezhad (IRI)
SILVER: Zhantoro Mirzaliev (KGZ)
BRONZE: Komei Sawada (JPN)
BRONZE: Dinislam Sagitzhan (KAZ)
67 kg
GOLD: Moustafa Alameldin (EGY)
SILVER: Gaspar Terteryan (ARM)
BRONZE: Azat Sariyar (TUR)
BRONZE: Arslanbek Salimov (POL)
72 kg
GOLD: Imran Aliev (AIN)
SILVER: Levente Levai (HUN)
BRONZE: Muhammed Gocmen (TUR)
BRONZE: Anri Putkaradze (GEO)
77 kg
GOLD: Alireza Morad Abdevali (IRI)
SILVER: Alexandru Solovei (MDA)
BRONZE: Abdulmasih Abdulmasih (AIN)
BRONZE: Deepak Punia (IND)
82 kg
GOLD: Alperen Berber (TUR)
SILVER: Yasin Yazdi (IRI)
BRONZE: Imam Aliev (AIN)
BRONZE: Data Chkhaidze (GEO)
87 kg
GOLD: Achiko Bolkvadze (GEO)
SILVER: Abolfazi Choubani (IRI)
BRONZE: Vigen Nazaryan (ARM)
BRONZE: Asan Zhanyshov (KGZ)
97 kg
GOLD: Abubakar Khaslakhanau (AIN)
SILVER: Gor Ayvazayan (GEO)
BRONZE: Rostislav Covali (MDA)
BRONZE: Magomed Mukhtarov (AIN)
130 kg
GOLD: Fardin Hedayati (IRI)
SILVER: Wenhao Jiang (CHN)
BRONZE: Fekry Mohamed Eissa (EGY)
BRONZE: Achilleas Chrysidis (GRE)
USA Senior Team Update
The '23 US Senior squad who will head over to Serbia for the World Championships in September began their final, big-time training camp earlier on Monday at the US Olympic and Paralympic Training Center in Colorado Springs. Insights on the schedule and general machinations of the gathering will, hopefully, be made available either right before camp is complete or soon after. In related news, Team USA had only two wrestlers who resided on the bubble with regards to seeding at the Worlds — Alex Sancho (67 kg, Army/WCAP) and Kamal Bey (77 kg, Army/WCAP). Unless something drastic occurs with regards to (more than) a handful of athletes in their weight classes, Sancho and Bey will ultimately not squeeze into the top-8 (which is the threshold for wrestlers to gain a seed). United World Wrestling released the entry lists submitted from each country and, to a man, each of the competitors above Sancho and Bey are listed. Sancho is currently ranked #13 at 67 kg and Bey, 77 kg, sits at #14.
Since the advent of UWW's "Ranking Series" in time for the '17-'18 season, it was a regular occurrence for at least several ranked athletes to eventually not represent their nations at the World Championships (or Olympic Games) for various reasons (switching weight classes, not being selected, etc.). That is largely not the case across the majority of weight categories in '23.
It is also not a surprise. The majority of Senior events this calendar year, and especially those carrying "Ranking Points", have been exceedingly well-attended, likely because of the upcoming World Championships delivering the first chance for nations to qualify weight classes for the Paris Olympics. Countries prioritized the "Ranking Series" in '23 more than they had in past years; plus, travel this season has been easier due to the lessening or dissolution of prior COVID-influenced restrictions.
NOR Selects Thoresen at 67 KG
Haavard Joergensen has had an outstanding campaign for Norway that thus far includes three bronze, one of which was earned at the European Championships. Meanwhile, Morten Thoresen has been typically solid, with gold medals from both Haparanda and Pytlasinski. It was thought to be a neck-and-neck race when it came to which of the two would snag the 67-kilograms spot for Norway at the World Championships.
In the end, it was an illness that forced Joergensen to miss the conclusive phase of selection. He had reportedly fallen ill shortly after returning home from Germany and therefore was unable to compete against Thoresen in a best-of-three wrestle-off. Joergensen closed out the Grand Prix of Germany in style last week by defeating Oleg Khalilov (UKR) and '22 World champ Sebastian Nad (SRB) in the repechage rounds en-route to bronze. He will still get a start at the Worlds, but at 72 kg instead of 67.
The complete Norwegian roster for Belgrade '23 is as follows:
67 kg: Morten Thoresen
72 kg: Haavard Joergensen 
77 kg: Per-Anders Kure
87 kg: Exauce Mukubu
97 kg: Felix Baldauf
130 kg: Oskar Marvik


Listen to "5PM55: Recapping Final X with Dennis Hall with words from Koontz, Braunagel and Hafizov" on Spreaker.
Listen to "5PM54: WCAP's Ryan Epps and a Final X Greco-Roman Preview" on Spreaker.
Listen to "5PM53: Northern Michigan assistant Parker Betts and USMC Captain Jamel Johnson" on Spreaker.
SUBSCRIBE TO THE FIVE POINT MOVE PODCAST
iTunes | Stitcher | Spreaker | Google Play Music
Notice
: Trying to get property 'term_id' of non-object in
/home/fivepointwp/webapps/fivepointwp/wp-content/themes/flex-mag/functions.php
on line
999