Five Point Move is proud to host USA Greco-Roman National Team head coach Matt Lindland each week for Coach Lindland's Report. Here is where you will find detailed perspectives from Coach Lindland pertaining to recent results, upcoming events, training plans, and other Greco-related news that isn't available anywhere else. ALSO — if you would like to donate directly to the US Greco-Roman program, just click here. Your support is appreciated!
The summer is moving along quickly as the United States Greco-Roman Seniors have put their finishing touches on preparation for the 2019 Pan American Games. Scheduled to begin on August 7th in Lima, Peru, the Pan Am Games will feature the six World Team members who occupy the Olympic weight classes, not to mention the likelihood of several head-to-head matches with Cuba. Coach Lindland speaks to the intense training camp that wrapped up in Colorado Springs just over a week ago, as well as how goals at the camp were achieved. In addition, Lindland discusses the Cadet World Championships, which take place this week from Sofia, Bulgaria, studying video, and what he liked about this year's running of the Fargo Nationals.
5PM: Pan Am Games camp, we talked a lot about it. The goal was intensity, the goal was a continuation of the camp for the Pan Am Championships, as well. You had a little over a week and change, did you accomplish what you wanted to with this one?
Coach Matt Lindland: I think we did a great job of getting everything in that we wanted to cover from a technical side. The guys trained super-hard. The only guys who had to miss a couple of practices was our heavyweights. It was one practice, I think, both of their backs tightened up due to just having so many great training partners there and putting a lot of volume into it. Both Adam (Coon) and Cohlton (Schultz) had to rest that last day because they were a little worn down, but they did a great job at the camp. It was really nice to have the Hungarians in there pushing our big guys.
5PM: According to the camp schedule, the lion's share of those days had live wrestling sessions in there. When there is a lot of live wrestling — and there is a team getting prepared for a big event — what is it that you want to see? Specifically in this case the six guys going to the Pan Ams?
ML: The goal was always to get through every single session. Get the work in, get through every session. We wanted to push through to build their endurance and their resiliency. But I also felt like there was a lot of built-in recovery. We'd go to the live sessions and the next day we would have an active recovery day. We'd run and get some saunas in. Then we would pick it up again and get a couple of hard ones; then it would be another recovery session and some video followed by a skills practice. If we had two hard practices, we would give a morning off and then do a film session in the afternoon.
Another goal was to build that consistency of getting up at the same time and getting to bed at the same time. Travel is really hard, and it is easier to do these things at home because you're in a more familiar environment; but, it is also easy to fail at those things because you are in a familiar environment. You're with your buddies and maybe you want to play some cards or just hang out and visit. What it was really about was trying to build that schedule. Even if we had a morning off, I wanted the guys to still get up and go for a walk and get some breakfast, just to stay on that consistent schedule. I didn't want them to be up all night if they had a morning off because then they would want to sleep till noon (laughs). That wasn't the plan.
The plan was to start working on what the travel and competition is going to look like. Once we get to Peru, we're going to have be pretty regimented in regards to our training times, weigh-in times, and for when the competition starts. It is just building those habits so we can stay focused on the task during this time period.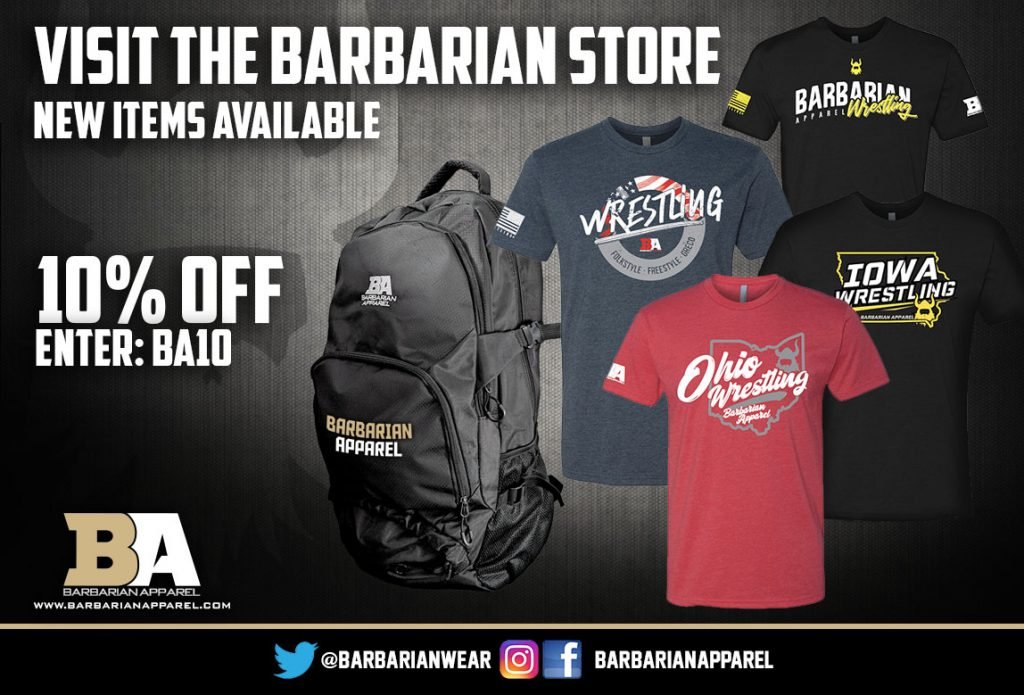 5PM: Can you walk through what the film study sessions entail? Wrestling coaches and athletes watch video and go over it. But for the Seniors, this is at the highest level. How does it work, what are you looking for, and how is it applied?
Coach Matt Lindland: There were three specific areas we wanted to focus on during camp. One area was on the feet — and the other two areas were both par terre. Attacking on top, and not just attacking, but attacking with a purpose and having a very regimented plan for how you are going to attack and follow-up. Because, I think the best moment to score from par terre is right after you scored. Right after you lifted a guy, right after you gutted him, just to build those habits. We watched some guys. I took one tournament and chopped up some film from the most recent European Championships and said, Here are some guys who did this skill well.
Like the first day, the area was on our feet. It was really funny, because I actually showed all of these examples of that skill. We had a skills practice and we showed film for about nine to ten minutes before practice. Then we got working. The guys came in later that afternoon for live and I had us working on the same thing. And I say "us" as in our team. The comments I got were, That's crazy, because I figured you thought only Europeans can do this well. And I was like, No, look: we do this really well, too, but I just want you to be aware of doing this and I want it to be a habit. I don't want it to be a one-off where you have done this specific thing well. It is that you DO it well — but it has to be automatic and it has to be a habit. It's just scoring in the zone and second-attack offense type of situations.
Most of the other film sessions were similar to that. Here is an area I want to focus on this afternoon in a skills practice. Then we laid out the practice plan. Here are some other guys who did this very well, so let's see if we can do the same thing. There are always one or two little pieces you don't notice. Like, Oh man, he moved his weight from his hips up to his chest, simple stuff like that. Oh, at that moment, you want to keep your leg completely straight and not bend it, because if you bend it, it's harder to keep your body weight over the top of your opponent. 
Those little details, they start picking them out on their own. Or, they may even pick up something that I didn't notice and I'll say, That's great, that is another detail we can add to this situation. I am looking at certain things, and then you are bringing in a whole roomful of eyeballs in there, and hopefully, they're not seeing the exact same thing you are. They are seeing some other little piece that may help them specifically.
It is a model of learning — watch, let's demonstrate, let's do. Instead of bringing everyone in and having a coach demonstrate, it is, Hey, let's watch some guys do this really well, discuss why it works, and then let's go do it. 
5PM: 2015 was a special year. How do you see this Pan Am Games by comparison? There has been a lot of turnover, some new blood now on the Team. The era is different, at least in a way it is. Do the athletes on this Team understand why this event is important just given the general tenor of our program at the moment?
ML: I think the simple fact that we had a camp devoted to the preparation for the Pan Am Games shows that we are putting a lot of value in this event. It's almost hard for us people who are within this sport so much, within the wrestling world, because it's like, These are the same people you just wrestled (laughs). It's hard to get as excited for a Pan American competition as you might a World competition. But the fact that it does have a significance — and the guys are certainly aware that it does have a significance — and it is one of the biggest markers outside of the Olympic Games for the USOC (United States Olympic Committee). This is a big deal. The fact that we hadn't done anything at the Pan Am Games as far as winning prior to 2015… I mean, that was a really significant win for us to beat Cuba. We hadn't done that throughout my entire era in the sport. I was five-years-old the last time it had happened (before '15). It was really exciting for me as a coach to be a part of that team, and these athletes are super-excited to be a part of this opportunity to go out and repeat that performance. We've got the right guys to do it. It's just a matter of us wrestling up to our abilities next weekend.
5PM: One of the things we've talked about is the improvement of several of the Pan Am countries aside from Cuba. They've imported a bunch of athletes and coaches. But even with all that, do you still see this as more of a 'We've got to beat the Cubans' deal?
ML: I think it is always going to come down to that. Bottom line, we've got to beat the Cubans. But there are a lot of guys besides the Cubans. There are Cubans wrestling for other countries (laughs). But yeah, at the end of the day, we have to beat the Cubans. I don't think the other programs, even with their one-off or two-off talents they have in their lineups, they still don't have the same depth in their programs the United States and Cuba have. Essentially, it does come down to us beating the Cubans, though every weight class there might be one or two other guys. Ecuador (Luis Morales) at 60 kilograms, Venezuela at 87 (Luis Avendano Rojas), and so on. It's going to be tough, but at the end of the day it does come down to the US versus Cuba.
5PM: When you do arrive in Peru, how is your pre-event training environment and schedule going to work out?
ML: I think it's going to work out very well. We're staying at what I think is called the Naval Academy. All of the combat sports competing in the Pan Am Games will be in that location. We are the last sport in, so the boxers, taekwondos, and judo's, they'll all be gone. It looks like it will just be the wrestling athletes in that venue. Since Greco goes first, I can see us getting in a day or two before most countries. We should be fine as far as training facilities go. There are two mats on-site where we are staying. The weigh-in's will actually be held there. Then we will take the bus from the Naval Academy to the competition site. Everything we need to do sounds like it will be at the same location, other than the competition we have to travel to.
5PM: We have some Seniors who will be competing this month, including the four Senior World Team members in the non-Olympic weight classes, and that begins this weekend in Poland. Did you have any suggestions in mind regarding which camp and event they will go to? Also, did you think it was vital for the non-Olympic weights to get their own pre-World tour in, as well?
Coach Matt Lindland: Yeah, I think it is critical that all of the athletes got that same opportunity. You are not any less important to us if you're not in one of the Olympic weight classes. That is the message we are sending, for sure. If we didn't create this opportunity, that's how it might have been interpreted, like, Hey, what's up with us? We're not important? They are. Of course. And we want to see all of our athletes perform up to their abilities.
A lot of it was the timing of that event and it wasn't just me. I get to listen to a lot of the personal coaches who helped the athletes to get to where they are, which is on our Team representing the United States. We looked at different schedules and different tournaments. We know that we don't get to see Russia and Belarus too often, and a lot of the Eastern European countries will be attending this event — as opposed to the Scandinavian or Western European countries, like Germany, which we do see a lot more often. I think we will have the chance to get some matches in against athletes we haven't wrestled this year. See some different faces and different opponents. I think that played into the reasons why it is Pytlasinski as opposed to the other opportunities.
5PM: Fargo 2019: were there any prospects you were particularly impressed by?
ML: Yes, the answer is "yes" (laughs). There are quite a few prospects we'd be interested in. We're trying to fill some room at the Olympic Training Center with someone like Haiden Drury, who was a Fargo champion last year. He had a tough match. He wrestled the first five minutes of that match beautifully, and in the last minute he probably should have lost that match just because of his tactics and his strategy. Although I do love the way he competes and really appreciate him as an athlete, I think his tactics at the end of that match were poor. It's almost like he went back to some bad folkstyle habits even though he is such a fantastic Greco wrestler. It surprises me when I see these athletes who are rooted in Greco-Roman, their strength is Greco-Roman, go back to some of these American habits trying to stall the other guy instead of win it. You've got to stay in there, fight, and compete.
I think that's one of the things I don't like about watching Fargo, the no-contact, the pushing away, the not-staying-engaged in the fight. I think it is because we don't spend enough time in the fight throughout the year. They are switching styles back and forth. Many of them are switching styles over the course of the same week. It's hard to watch because I know these athletes understand what to do correctly, but then these bad habits instinctually take over, because they have been in these situations too many times.
But Haiden is someone we brought out to our Junior camp and I got to talk to him some more about the opportunity to become a part of our EAP (Elite Accelerator Program). We need to continue to have a couple of more conversations but I am really optimistic he is going to move out here this school year. And we'd love to have him.
5PM: This weekend is the Cadet World Championships. You had a gaggle of the Cadets out in (Colorado) Springs earlier in the month. We are starting to see consistent showings from the Cadets at the Worlds, certainly over the past few years. What do you like about this particular group?
ML: The guys who are on this Team, I can tell you because I was at the camp, they love Greco-Roman wrestling. That makes a big difference. It's just hard at this age group because they love wrestling, it's why they are in the position they are in. They are making Teams, and they are making both the freestyle and the Greco Team at times because they are just the better wrestling athletes at this age group. But this particular group of Cadets love wrestling Greco-Roman and it showed with the way they trained and the way they prepared.
Coach (Gary) Mayabb did an outstanding job helping each one of these athletes identify their strengths and come up with plans on how to get to their first contact, their best ties, their best moves, their secondary offense. Really just developing a game plan for these athletes in every situation. What are you going to do in the first minute of the match? What are you going to get put down? You really have to have a dialed-in plan. Coach Mayabb is an educator by trade and he is outstanding at building curriculums. These athletes have a lot of skills that got them on the Team. We're not going to be able to make a bunch of changes — but having them recognize what they did to get there and figuring out their strengths and implementing them so they can become the best under-17 athletes in the world.
5PM: You are leaving on Sunday to head out to Peru. Well, there will be the Cadets going in Bulgaria and the Seniors wrestling in Poland. You'll be pretty busy. How do you plan on keeping track of what's going on?
Coach Matt Lindland: (Laughs) It's going to be hard, man. I am going to be watching on Friday and Saturday two different online streams. Sunday I am traveling, so I will probably catch results at the airports. I won't have a ton of time to watch the actual live matches.
Follow Coach Matt Lindland on Facebook and Twitter for updates on the USA Greco-Roman Wrestling program.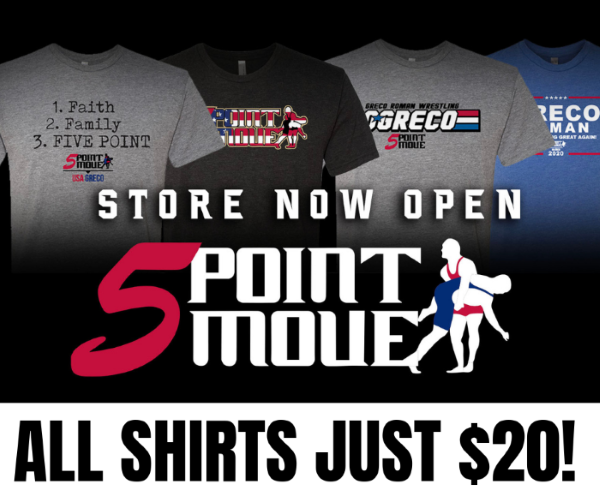 Listen to "5PM26: Princeton's Lenny Merkin and new USOTPC Greco-Roman athlete Nolan Baker" on Spreaker.
SUBSCRIBE TO THE FIVE POINT MOVE PODCAST
iTunes | Stitcher | Spreaker | Google Play Music | RSS
Notice
: Trying to get property 'term_id' of non-object in
/home/fivepointwp/webapps/fivepointwp/wp-content/themes/flex-mag/functions.php
on line
999