At 35 years of age, Rafiq Huseynov (AZE) won his second-career World title last month in Belgrade, Serbia. It was anything but an easy ride. 82 kilograms, despite its designation as a non-Olympic weight category, presented a suitably challenging field. For his part, Huseynov downed both Erik Szilvassy (HUN) and '19 Junior World silver Aues Gonibov (AIN) before coming away victorious via criteria over then-reigning World champ Burhan Akbudak (TUR). In the final, Huseynov edged Iranian Alireza Mohmadipiani by a score of 2-1.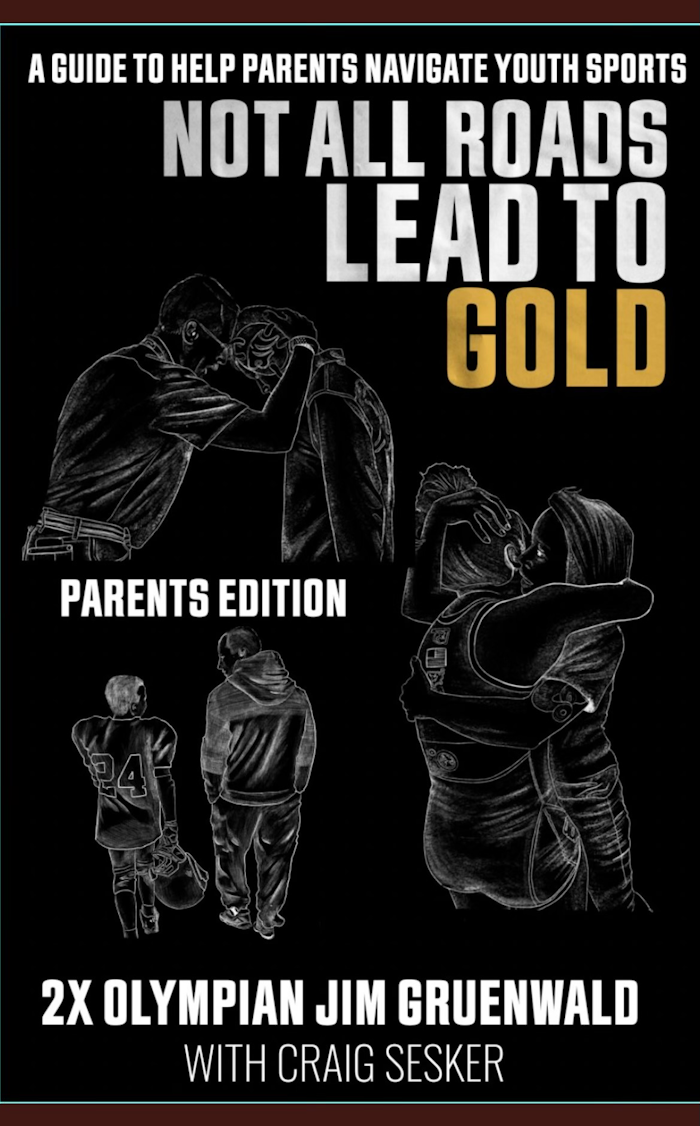 In Huseynov's eyes, the season could not have been capped much better, particularly given the dejection he felt in the aftermath of the 2023 European Championships. Although he had finished fifth in that tournament (with a record of 1-2, with losses coming to Akbudak and Roland Schwarz, respectively), it was an obvious letdown. An injury following last year's World Cup, coupled with surgery and recovery, may have influenced Huseynov's result at the Euros — but he would not use that as an excuse ("There have been many times when you are fully prepared for the competition, only to lose; and sometimes, you perform better when you are injured," he noted to the Azerbaijan Wrestling Federation).
Still, there was just no escaping the frustration, or the questions associated with it. Huseynov — who had triumphed twice previously at the European Championships to go along with an Olympic bronze from Tokyo '20 — was unsure if he wanted to continue competing. Between his age, the recovery from surgery, and the timing of it all, he needed assistance from outside the confines of his own thoughts in order to regroup.
"I didn't want to wrestle after the European Championship, I was very disappointed," he explained. "At this time, my friends gave me spiritual and psychological support. They encouraged me again. I dedicate my victory to them. In addition to my them it was my family, our coaches, the federation — everyone has a role in my success."
Indeed what Huseynov relishes about this latest World gold can be found in how difficult it was for him to earn it. The tough matches he had opposite Gonibov and Akbudak are what he points to first when reflecting upon his performance. He also acknowledges how a fellow Azer's showing helped to illustrate the determination necessary to prevail when the stakes are at their highest.
"Even if I am behind 7-0, I am confident that I can make a comeback," declared Huseynov. "Because, I use enough technical tricks. Of course, this does not always work, but I never get nervous when I'm behind by a big margin. It was not easy to come back against Russia (Gonibov) or Turkey (Akbudak) but I always try to fight until the end. Sometimes, our younger athletes become discouraged prematurely and accept defeat with :90 still on the clock. But today, Sanan Suleymanov (silver at 77 kg) fought like a man until the last second. He fought for gold against the previous World Champion (Azkhol Makhmudov)."
The route to Huseynov's title was, as mentioned, challenging. But once the first day of wrestling in the 82 kg division was complete, it allowed him time to strategize ahead of the next day's final.
"Before the final, I had a video chat with my father and personal trainer, Radik," he informed. "I received certain assignments from both him and the coaches of the national team. We figured that I should win from par terre in the second period. I knew that the Iranian wrestler was attempting to score in vain. In this situation, I wanted to catch him and get an early victory. Of course, it was a dangerous situation. But sport requires risk. I took a risk and got what I wanted."
Conventional wisdom would suggest that the '24 Paris Olympiad is the next goal for Huseynov. After all, it has already been proven that he knows how to shine in that environment. But there might not be space available for another shot. Suleyman qualified 77 kilograms for Azerbaijan by virtue of placing second in Belgrade; and though Islam Abbasov came up short in his bid to secure 87 on behalf of the country, the 27-year-old is considered to have a stranglehold on the weight category at least until the next opportunity to qualify arrives in the spring. As it stands, the only way Huseynov finds himself in Paris would be either through an injury to either Suleyman or Abbasov, or if Abbasov simply fails to earn a quota at the European continental qualifier in April (which could avail an opportunity for Huseynov to earn the 87 kg quota at the final Olympic qualifier in May). In other words, a lot has to happen. As such, the superbly-decorated competitor prefers not to dwell on hypotheticals.
"I don't want to think about the Olympics right now," he said. "If there is a need, and if I am lucky, I will participate in the Olympic Games. But I am not unhappy with my career. Of course, I would like to become an Olympic Champion. However, I will not be disappointed even if this success is not my destiny. Right now, I want to go see my family and children, whom I haven't seen for a long time, and then to rest well and recover. The (CISM) Military World Games to be held in Baku now awaits us. We will see after that."
USA at CISM World Games
The United States will be sending a delegation to the CISM Military World Games (Greco-Roman is scheduled for December 1-2 in Baku, AZE). At press time, the roster is impressive in terms of ability, but light when it comes to its size. Four members of Army's World Class Athletes Program are slated to appear — two-time World Team member Dalton Roberts (60 kg), Alex Sancho (67 kg), Britton Holmes (77 kg), and Spencer Woods (87 kg). Sancho and Woods both competed in the Senior Worlds last month, with the former going 2-1 until falling to Slavik Galstyan of Armenia. Holmes — whose weight category for CISM would seem to potentially settle any and all questions surrounding his weight class for this Olympic Year — underwent knee surgery following the US Open, which means that the Military Worlds signals his return just in time to prepare in earnest for the Nationals/Olympic Trials qualifier in December.
The '23 Armed Forces Championships in February served as the Americans' selection tournament for CISM. All 10 World weight categories were contested in that event but the US is only able to send a compressed number of athletes due to various administrative obstacles stemming from Armed Forces Sports (the military sports sanctioning body in the US), budgetary concerns, and, plus, it's now the Olympic Year, which in the US forces a de-prioritization of the non-Olympic weights (55, 63, 72, and 82 kg).
TUR Holding Olympic Conference
This coming weekend, the Turkish Wrestling Federation is hosting a multi-day, comprehensive titled "The Future of Olympic Wrestling", which will feature presentations from key members of their organization as well as several sports science professionals. Retired Turkish athletes Nazmi Avluca and Ercan Yildiz are also on the list of speakers. Avluca was a two-time World Champion, Olympic bronze, and overall owns six World-level medals. Yildiz was a World champ in '97. Legends like Hamit Kaplan, who was a dual-style competitor, and Mahmut Atalay likewise join Avluca and Yildiz as presenters.
Among those who will appear in effort to expound upon topics relative to wrestling performance and development are two Americans, Dr. David Curby and Dr. Ellen Glickman. The United States Greco-Roman community is well-familiar with Dr. Curby, whose son Jacob was one of the top athletes in the country until his passing in '10 at the young age of 25. Dr. Curby himself has long been highly-respected across the globe and has researched, published, and promoted a litany of works which are often cited by top wrestling federation officials. Dr. Glickman is a Fellow of the American College of Sports Medicine in conjunction with holding expertise in the areas of environmental physiology, acute cold exposure, cardiac rehabilitation exercise, and many others. "The Future of Olympic Wrestling" conference (held in Corum) runs from Friday, October 13 to Sunday, October 15.



Listen to "5PM55: Recapping Final X with Dennis Hall with words from Koontz, Braunagel and Hafizov" on Spreaker.
Listen to "5PM54: WCAP's Ryan Epps and a Final X Greco-Roman Preview" on Spreaker.
Listen to "5PM53: Northern Michigan assistant Parker Betts and USMC Captain Jamel Johnson" on Spreaker.
SUBSCRIBE TO THE FIVE POINT MOVE PODCAST
iTunes | Stitcher | Spreaker | Google Play Music
Notice
: Trying to get property 'term_id' of non-object in
/home/fivepointwp/webapps/fivepointwp/wp-content/themes/flex-mag/functions.php
on line
999