This is the second in a three-part series featuring projections of where those United States athletes who have recently occupied non-Olympic weight categories may land now that the 2024 Paris Olympiad selection process is fast approaching.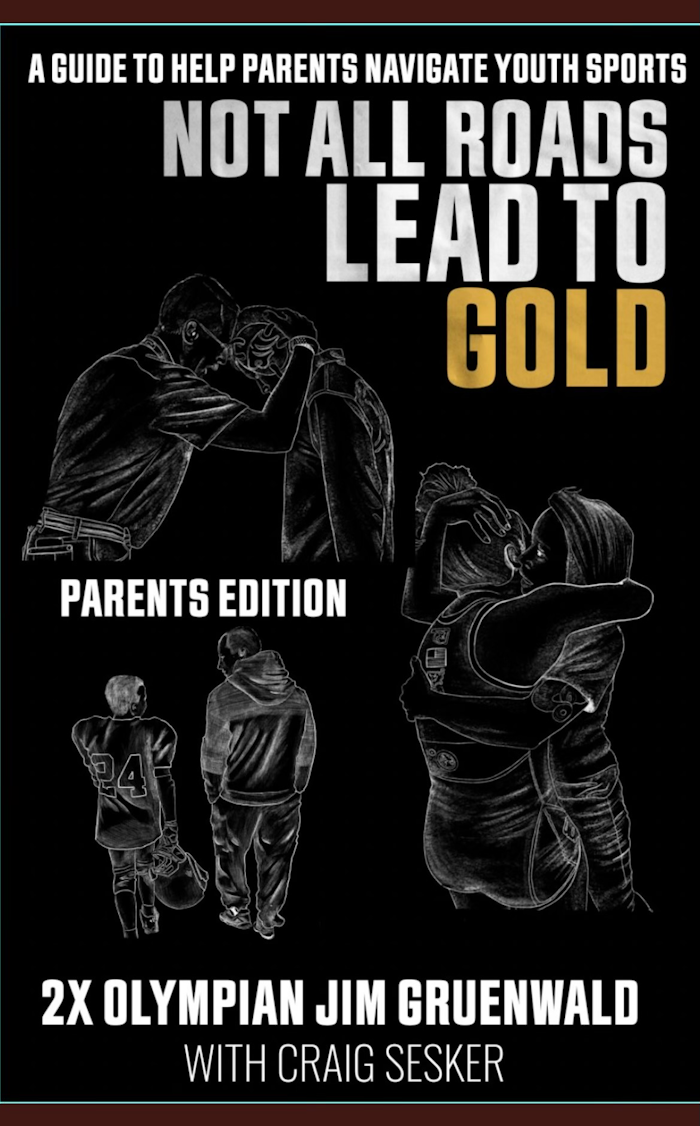 In Part I, athletes from the two lightest non-Olympic classes (or "World weights") were discussed, but only one category — 63 kilograms — invited enough conjecture to warrant detailed projections. That is because, barring drastic size increases, all of the wrestlers at 55 kg are expected to simply move up to 60. For Part II, 72 kilograms is the lone weight category highlighted.
2023-24 USA Olympic Selection
Words one might use when it comes to the temporary removal of the aforementioned four weight classes in advance of an Olympiad are "consolidation" and "absorption". These terms best describe what occurs when narrowing ten weight categories down to six. The weight classes are, in fact, consolidated — and four of the six Olympic weights absorb four non-Olympic (or "World" weights). The number is four, not six, because 97 and 130 kilograms are naturally unaffected by this process (unless you are in Hungary).
Olympic Weight Categories
60 kg
67 kg
77 kg
87 kg
97 kg
130 kg
Qualifying Opportunities
The Bill Farrell Memorial in November should provide some answers for the US program relative to the athletes who have recently competed in non-Olympic weight classes. As is custom, the highest-placing American (top-4) in each bracket, who has not yet qualified, will receive a berth in the Olympic Trials. For those competitors who do not travel to New York, the Nationals in Fort Worth, Texas are available four weeks hence; and that tournament will deliver five more Trials contestants per weight category.
Other avenues for wrestlers to qualify for the Olympic Team Trials are:
Top-2 from the Armed Forces Championships (February).
First place from the NCAA Division I National Championships (March).
First place from the "Last Chance OTT Qualifier" (March).
Gold medalists from the Pan-Am Championships (which take place one week prior to the Pan-Am Olympic Qualifier in Santiago, Chile) also obviously secure bracket positions in the Olympic Trials — but it is quite likely that those athletes who make the US roster will have already locked down their spots in the aforementioned Trials. The same can be said for the continental Olympic Qualifier itself.
Projected Weight Class Movement
72 kg
It is plausible that all of the athletes listed below wind up at 77. Still, several have logged relevant time in the lighter Olympic weight class and might consider doing so again, provided their bodies are up to the task.
Four-time World Team member Patrick Smith (Minnesota Storm) will likely not be among that group. Smith, 32, did advance to the Olympic Trials finals at 66 kilograms — seven-plus years ago for Rio selection. Prior to that tournament, he had honed in on 71 kg, and returned to the non-Olympic class the next two seasons. What did he do after that? Climb up to 77 for the '18-'19 slate of action, a stellar campaign that brought with it his second World Team appearance as well as a gold medal from the Pan-Am Games. Smith's time at 77 — which approached three years worth of competition counting the COVID disruption — was extremely productive, even if his bid for the Tokyo Games spot fell short. While it is not exactly mind-bending to picture Smith attempting to go down to 67, you wonder if such a move would reside in his best interests. No one in the US meets Smith's hearty in-match output. Because of that, he is one who has to call upon his reserves in order to make his style work. Depleting in any form or fashion with same-day weigh-ins does not seem to mesh with that concept. But more than anything else, the point has already been made. Smith enjoyed big-time career moments at 77. Not a new landscape for him.
Smith's runner-up from Final X was Justus Scott (Army/WCAP) — and this one is slightly debatable. '21 U20 World Teamer/'23 Open champ Scott is by no means small for 72; however, he just might have the ability to manage the five-kilo drop without losing a step. Scott is an intense, devoted combative wrestler who does not shy away from an additional workload in and out of the practice room. He can also call upon Army's cradle of resources to help guide him inch-by-inch through a regimented dietary program if the brush gets too thick. But is it necessary? Is he even on the fence about all of this? Scott, competitive as all get-out, purportedly presses those on his team in the higher weight categories — and like Smith, non-Olympic 72 has been his home, as well, albeit during a much shorter time period (Scott's Junior World showing was at 72). Putting those pieces in place suggests 77 as the conventional route. 67 would be interesting if not a problem for him — but given his age and the fact that he is just getting started on the Senior level, he might have more to gain both in the short and long-term by focusing hardcore on his progression instead of dueling with the scale.
The one and only "Mr. Fantastic" is currently generating the most conversation when it comes to this topic. '22 World Team member/two-time National Champion Benji Peak has been sidelined since the spring in order to heal and rehab from injury for the second time within a year, which has been a bummer for the US program as a whole given the NMU rep's popularity within the Greco community. 67 kilograms was his zone in the lead-up to Tokyo — and it is hard to forget how he stole a bunch of the thunder from everyone else at the Fort Worth Olympic Trials. But Peak waved goodbye to 67 in favor of 72 the next season. At 6′ tall, he has a lot of real estate for which to account. He had also worn 72 more firmly by the time the '22 selection process came to fruition, thus forcing the presumption that he would size up to 77 for this season's Olympic Team push. Except, hold the phone on all that. Peak may still have 67 in his sights. Time on the shelf has had no choice but to result in some additional yet temporary increase of his natural weight — but as soon as his degree of activity heightens, unwanted kilos disappear and, next thing you know, he's hovering around a range that is low enough to render the idea of him making 67 again not so far-fetched. Peak did a ton of damage at this weight during a phase of his life when he was still growing. Now 23, he very well might discover that such a cut is easier to tolerate. This is not unusual. Athletes sometimes experience less issues dropping kilos once they move past their early-20's. Their bodies are no longer fighting back as hard; plus, they have acquired the experience necessary to understand best how to navigate the situation. It is not a given that every wrestler must go up in weight the older they get. Peak is in a good place. He is still a way's off from approaching his athletic prime, but is old enough to where he doesn't have to simultaneously battle his endocrine system. It is primarily for that reason why Peak is projected to give 67 kg one more shot.
A solid, easily-supported argument could be made that Noah Wachsmuth (NYAC) has improved more rapidly than other Senior wrestler in the country — of all three Olympic disciplines. Yes, he has been a full-timer for a half-decade, and sure, in that time, several newer guys have also made headlines (Scott's rise is a worthwhile example). But in '22, Wachsmuth had to punch his ticket to the World Team Trials via the Last Chance Qualifier; he then placed third at said Trials to make his first National Team; this past season, he placed third at the US Open before coming away victorious over Michael Hooker (Army/WCAP) to garner his second-straight National Team spot, which was earned at Final X. Mind you, Wachsmuth has done all of this without having competed overseas in quite a while. He deserves such an opportunity. As for his weight class this Olympic Year, Wachsmuth profiles as a 67. Who knows what his "walking-around weight" is? Wachsmuth appears to own a malleable body type. On the surface, at least, it does not seem as though a five-kilo drop would dry him out; and if not, his length will carry over quite well down at 67, where his strong par terre offense game would put nearly every domestic opponent in panic mode. Guys win a lot of big matches that way.
'22 Open Champion Britton Holmes (Army/WCAP) declaring a drop down from 77 to 72 this past winter was quite a surprise. Virtually all of Holmes' best Senior performances have come at 77. He won his aforementioned National crown in the weight category, competed in two U23 Worlds at the weight, and has defeated nearly every major name at 77 since joining WCAP two-and-a-half years ago. But, apparently, Holmes' natural weight was lower than he preferred (as in approximately 74 kilos), making 72 an attractive proposition for '23. Alas, a longstanding knee injury that had required surgery ended his season following two showings in the non-Olympic class (Zagreb and the Open). Holmes — one of the nation's most vicious dogfighters — was doing just fine at 77 prior to his decision to cut. Moreover, he bypassed 67 in favor of 77 amid his final semester at Northern back in the fall of '19. If his descent to 72 was a bit of a shocker eight months ago, even more so would be a drop to 67 for this upcoming season.
If Hooker were not on the last legs of his competitive career, 67 without blinking an eye. Although he started out as a Senior in the old 74 kg division, Hooker quickly became comfortable doing business at 71, then went 66 for the Rio Trials (where he defeated then-reigning two-time World Teamer and top seed Bryce Saddoris). Back up to 71 it was for Hooker the next season, followed by a stint at 77 in '18. Ever since, he has stayed put at 72 aside from the Tokyo selection process, which represents the last time he has bitten down on 67. The thing with Hooker is, mainly, his body. A series of nagging injuries coupled with a decade's worth of competition at this stage all point towards a weight class increase. Could he make 67 and not suffer too much in the process? Probably. And if he does decide to drop, he will be a threat. But it just seems like too much to ask.
Jamel Johnson (Marines) is not ready to exit competition, although the thought occupies a large swath of his brain space on a daily basis. It has been this way since '21, perhaps longer. When the All-Marine Team's time as a functional, high-level program came to an end, Johnson's own job type as a Marine officer also changed, which further compounded his ability to prepare, train, and compete. For example, when the '21 Pan-Am Championships gold medalist showed up at the Open this past April, he had not trained — at all. Off the couch, essentially. And he obliterated his first two opponents, fell in a short but wild affair to Jack Ervien Jr. (Viking WC), defeated Eddie Smith (Dubuque RTC), and called it a day. Johnson transitioned to beach wrestling once the early summer hit and made the US roster for that discipline's main tournament — at 70 kg. He still has the itch, and it isn't like he is hanging onto misguided notions with regards to his status as a viable competitor. Which is why if we see Johnson in action this fall, it will certainly be at 67. It is in that weight category where he won a Trials tournament, earned several international medals, and made his biggest overall marks on the sport.
Ervien had himself a handful of outstanding matches throughout '23, one of which saw him push Pat Smith to the brink in the Open semifinal. He also scorched through his side of the bracket at the U23 Trials before being swept by Hunter Lewis (Wolfpack WC).  But the case with Ervien is not a complicated one. In '19, he performed brilliantly in securing a place on that season's Junior World Team — at 77 kilograms. Fast math says that is four years ago. 72 has on occasion been a nice detour for him, just as it has for plenty of others. That's about it. Ervien has long had the size, strength, and motor to clash with the lot at 77, which is the category he is expected to enter when attempting to qualify for the Olympic Trials.
*Already qualified for 2024 Olympic Team Trials.
*'23 World Team member — Patrick Smith (Minnesota Storm) — 77 kg
'23 Final X runner-up — Justus Scott (Army/WCAP) — 77 kg
'23 WTT 3rd Place — Noah Wachsmuth (NYAC) — 67 kg
Dominic Damon (NMU/NTS) — 67 kg
Jack Ervien Jr. (Viking WC) — 77 kg
Richard Fedalen (NYCRTC) — 77 kg
Britton Holmes (Army/WCAP) — 77 kg
Michael Hooker (Army/WCAP) — 77 kg
Jamel Johnson (Marines) — 67 kg
Nate Moore (NYAC) — 67 kg
Brody Olson (NMU/NTS) — 77 kg
*Benji Peak (Sunkist/NTS) — 67 kg
Bobby Yamashita (All-Navy WC) — 77 kg



Listen to "5PM55: Recapping Final X with Dennis Hall with words from Koontz, Braunagel and Hafizov" on Spreaker.
Listen to "5PM54: WCAP's Ryan Epps and a Final X Greco-Roman Preview" on Spreaker.
Listen to "5PM53: Northern Michigan assistant Parker Betts and USMC Captain Jamel Johnson" on Spreaker.
SUBSCRIBE TO THE FIVE POINT MOVE PODCAST
iTunes | Stitcher | Spreaker | Google Play Music
Notice
: Trying to get property 'term_id' of non-object in
/home/fivepointwp/webapps/fivepointwp/wp-content/themes/flex-mag/functions.php
on line
999