Just announced today, United World Wrestling has amended the procedures for 2019's "Ranking Series" along with changing up its associated events.
Key among the updates is seeding for the '19 World Championships in Astana, Kazakhstan — and presumably, the 2020 Tokyo Olympic Games. In 2017 and again this past season, athletes ranked in the top-4 of their respective weight classes were seeded at the Worlds. However — if a seeded individual did not compete in his/her weight class, no athletes outside of the top-4 were affected.
For example, if wrestlers who received a #3 seed either switched weight classes or simply wound up not appearing in the tournament altogether, the #4 seed would move up to #3 — but that was it. The 5th ranked wrestler stayed put, which meant that plenty of weight classes offered fewer than four seeded wrestlers.
Beginning in 2019, that will no longer be the case. Should a wrestler seeded in the top-4 be unavailable to compete at the World Championships in their original weight, UWW will bump others up accordingly, guaranteeing four seeds in each bracket.


Perhaps the most major change has to do with the "Ranking Series" events themselves. The primary criticism for 2018's slate of tournaments was location. Two of the four events — the Takhti Cup in Iran and Vehbi Emre in Turkey — were held in one region. This led to a disparate number of athletes from that side of the planet accumulating points responsible for boosting their rankings/seeds, underscored further by points acquired at their Continental Championships. The Granma Cup in Cuba and the Hungarian Grand Prix were intended to even the playing field.
2019 sees three of the four "Ranking Series" tournaments from a year ago eliminated with the Hungarian Grand Prix remaining on the agenda.
2019 Greco-Roman Ranking Series Events
Grand Prix Zagreb Open — Zagreb, Croatia
February 8th-10th
Hungarian Grand Prix — Gyor, Hungary
February 23rd-24th
Matteo Pellicone/Trophee Milone — Sassari City, Italy
May 24th-25th
Oleg Karavaev Memorial — Minsk, Belarus
July 26th-28th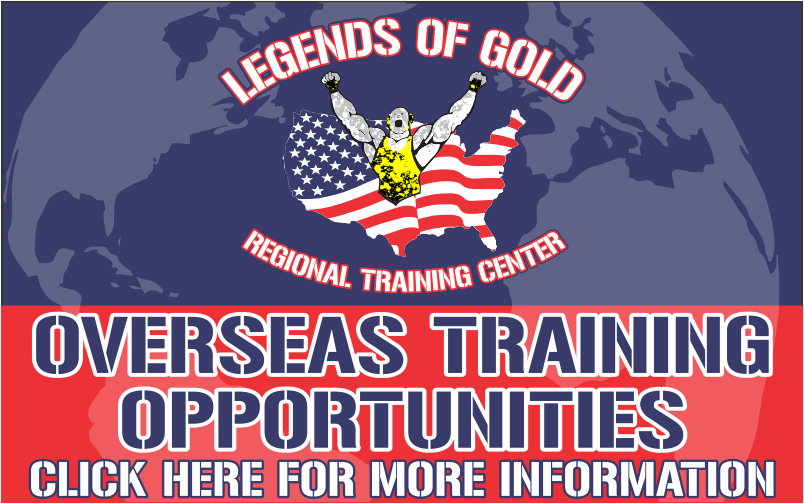 It should also be noted (once again) that the two-kilogram allowance present this past year for Day 2 weigh-ins will disappear in 2019.
One more alteration has to do with point values earned at various events in relationship to the number of competitors participating in each weight class.
From UWW's release:
"The number of points awarded at a competition will also be impacted by the number of wrestlers entered in each bracket. For weight categories with 10 or fewer entries an additional six (6) points will be added. For categories with 11-20 wrestlers entered an additional eight (8) points will be added. Ten (10) points will be added to any weight category with more than 20 entries." 
WRESTLERS ON SOCIAL MEDIA
Your (somewhat) weekly dose of inspiring words, knuckleheaded antics, or thought-provoking questions from your favorite US (and sometimes international) Greco-Roman athletes and coaches.
Okay?……
What? https://t.co/TCj1xXmo8T

— Dalton Roberts (@DRoberts59kg) December 20, 2018
From a week ago, still a relevant photo.
Great to have the Army WCAP program and others visit this week. Our room is full of Olympians! @MangoBuck Dremiel Byers, Ildar Hafizov, Ben @b_provisor74 @rtdsmith @Biseks_Stache #sharenmu #gogreco Story: https://t.co/VkZM6hbwsC pic.twitter.com/VSVqVLGuF0

— NMU-OTS (@NMU_OTS) December 17, 2018
One more from NMU, where Travis Rice returned last week for Winter Camp. 
Maybe this matters?
350 Year Old Oak Tree and a 108 year old book pic.twitter.com/EIFSizQW1U

— Josef Rau (@Raustler84) December 23, 2018
Should have been shared earlier.
Reminder
Voting began on Saturday for 5PM's 2018 Athlete of the Year, Impact Performer, and Outstanding Individual Performance. Thus far, there has already been a record-breaking number of votes. Those interested in participating have until midnight EST on December 27th to do so. Athlete of the Year is the only one of the three categories in which users cannot vote more than once (from the same device login and/or IP, depending).
Please get involved — our sport requires fan participation in order to continue growing!
Questions? Concerns? Feel like reaching out? Do so on Twitter, Facebook, and Instagram!
SUBSCRIBE TO THE FIVE POINT MOVE PODCAST
iTunes | Stitcher | Spreaker | Google Play Music | RSS 
Notice
: Trying to get property 'term_id' of non-object in
/home/fivepointwp/webapps/fivepointwp/wp-content/themes/flex-mag/functions.php
on line
999