No matter what else Sam Hazewinkel does throughout the rest of his wrestling career, a long list of achievements will follow him. The rare athlete who transcended styles seamlessly, and with equal success. World Teamer in Greco-Roman (2018), Olympic Team member in legs ('12 London), multiple-time National rep in both international disciplines, four-time NCAA All-American… University World champ in the good style… Hazewinkel, now 37, might even still be a competitive force if he so chose to venture back out into battle. But, no. As he was prior to his last go-round in '18, Hazewinkel is a coach, firmly devoted to teaching and influencing others.
Of course, Hazewinkel is not only a coach these days, he is growing into quite an accomplished one. After starting out as an assistant for Central Oklahoma in '16, where he remained for two seasons, "Haze" (or better-known around here as "The Legacy") jumped over to the head job at Oklahoma City University. That tenure ended last year, but not before he quickly reinjected that program with the most hope and enthusiasm it ever had.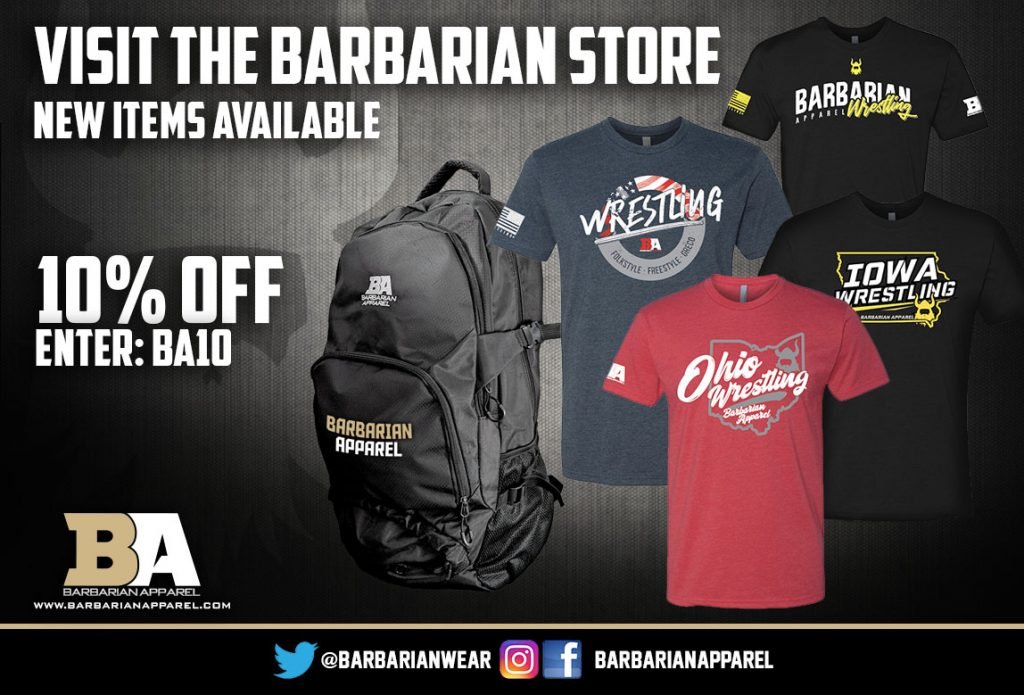 More recently, as in over the course of the past season, Hazewinkel has been at the helm of the Oklahoma Regional Training Center. Couldn't be more of a natural fit. On one hand, it is an affiliation with the university for whom he had provided so many memorable moments in competition. On the other, he gets to do it all. Hazewinkel can aid athletes in all three styles at a high level — plus, he's a friendly face for the Greco-Roman program in a region of the country that has long been wrestling-obsessed.
Since a lot has happened following Hazewinkel's last appearance on this platform (of which he is a steward), it felt like a good idea to touch base in an effort to get a pulse on the developments at the Oklahoma RTC.
5PM: How has the Oklahoma RTC been functioning since you've been on board?
Sam Hazewinkel: Oh, it's coming together. We've had complications the same as everyone with COVID and the school not letting people on campus, so we have to use a little one-mat room off-campus. Now that the dead period ends June 1st it looks like we're opening back up. Part of the RTC that I enjoy is helping out high school, and I've been looking forward to that. On the college/international side of it, it has been going great. Nathan Tomasello signed with us and we're looking to get a couple of other guys. We're moving in the right direction. Our Golf Scramble is done. That's always a lot of work. So, I'm sleeping (laughs). No, but it's going good. I'm really enjoying it.
5PM: Even before the Oklahoma RTC opportunity came about you took on a role as a coach for Sunkist. You've been coaching for several years, but how do you like being a guy in the corner for Seniors at major events?
Hazewinkel: Yeah, I've been enjoying it a lot. I'm kind of like the secondary, the helper. Ike Anderson is the head coach for Sunkist. Nowadays, just about everyone has a personal coach. But I love it. I get to see everyone and help out everyone. All of those guys. They were all kind of starting as I finished, so it has been fun being able to help them. I appreciate Sunkist for letting me come on as a coach. And I'm hoping to do more. There's a good chance I'm headed to Poland in a couple of weeks and helping out with those teams. I'm trying to get my foot in the door to become a staff coach on the World level. Like, Coleman Scott went with the girls the past couple of years. A lot of times they are a personal coach, too, but not always. A coach who puts in their time.
I think there are rules that come with it. Like, you have to put in a tour, go to a National Team camp, whatever. I'm working towards that so I can do it, that way when the time comes and they need someone… I was talking to Gary Mayabb at U20's (Junior) how if they need someone with that World Team I'd be happy to help. I try to do my part. Get in there. We've got guys placing. Billy Sullivan won, made the World Team. We had guys in the finals at U20, and then Dom Demas at the US Open made it to the finals. We have to turn those seconds into firsts, but the RTC is moving in the right direction.
5PM: You saw the Olympic Trials. You have watched the run of tournaments we've had so far in 2021. Given the amount of time off the Seniors have had compared to the college wrestlers, how do you think Senior wrestling going into the Trials and afterwards has recovered from the forced pandemic hiatus?
Hazewinkel: I didn't think we handled it well, and I'm going to put a little caveat with that. The US Open right there at the beginning (October) just didn't look good. People weren't in shape and a lot of the top guys weren't there, which I have a problem with that. You needed your matches. There was no money, so they didn't show up. There was an injury factor, but I didn't like it. I thought it wasn't very good.
The Olympic Team Trials were a lot better but I still didn't feel like we were at the level we had been in the past. But the caveat is that the guys who made the Team looked strong. The cream rose to the top. I thought it looked easier maybe than other years, but the cream rises to the top. I have no problem with the Team that is going — in each style. They look good. They have been doing things right. They have been finding ways to train. And, some of them on their own. There are some crazy good stories, but it's the guys who find a way, the girls who find a way to make the Team.
I've felt that, as a country, we've lacked that a little bit. Maybe for good reason. It might be different from one person to the next. But from my point of view, I would like to think that I would have gained a lot of ground on people over the past year because I would have found a way to out-train everyone. But — I'm a new coach. And you look at everything differently when you're coaching.




Listen to "5PM47: Nate Engel and Xavier Johnson" on Spreaker.
Listen to "5PM46: Taylor LaMont and Jessy Williams" on Spreaker.
Listen to "5PM45: Chatting with Dennis Hall and Max Nowry" on Spreaker.
SUBSCRIBE TO THE FIVE POINT MOVE PODCAST
iTunes | Stitcher | Spreaker | Google Play Music
Notice
: Trying to get property 'term_id' of non-object in
/home/fivepointwp/webapps/fivepointwp/wp-content/themes/flex-mag/functions.php
on line
999