Much of the United States is already moving on from the 2023 Fargo 16U and Junior Nationals, which for Greco-Roman came and went last weekend. The Cadet (U17) World Championships are fast-approaching, the U20 Worlds will follow in short order, and the Seniors are on the verge of beginning their final prep phase for Belgrade at the Olympic and Paralympic Training Center in Colorado Springs.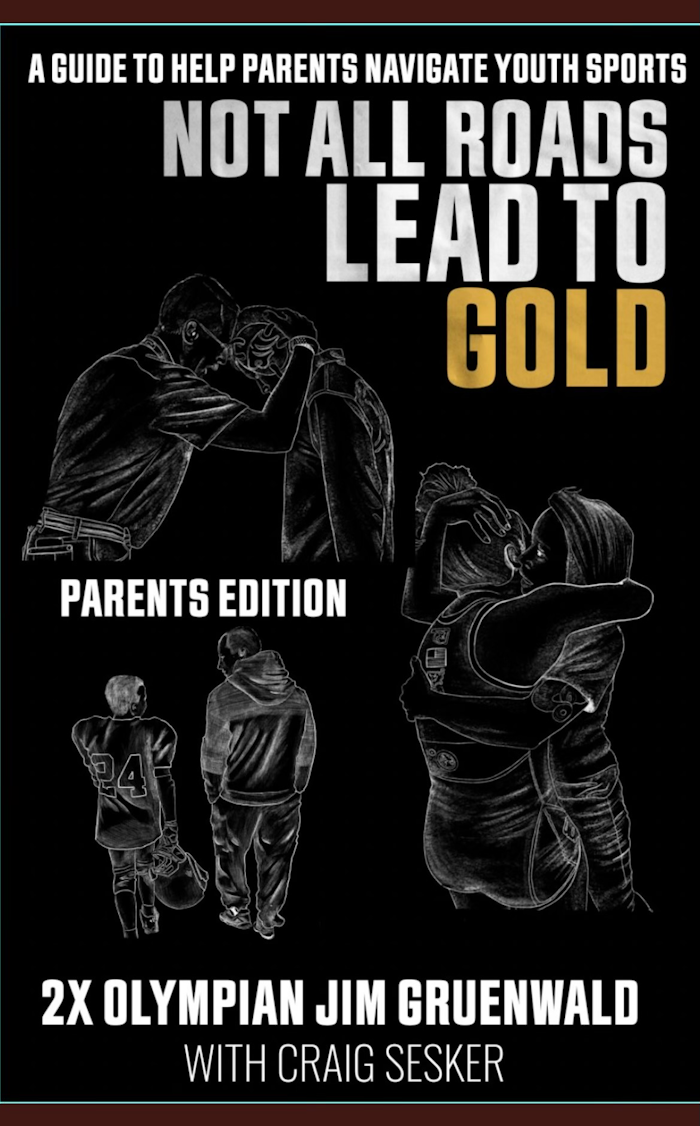 But one noteworthy element from the Fargodome worthy of highlighting was the participation of multiple-time World Team member and four-time National Champion Max Nowry, who coached Team Colorado along with Betterman Elite founder and fellow multi-time World Teamer Joe Betterman throughout the long week of wrestling in North Dakota. Betterman Elite Wrestling Club, located in Colorado Springs, boasts the most accomplished staff of perhaps any youth club in the country. There is Betterman, of course; his wife, Deanna; '04 Olympian Mukesh Khatri; and Nowry, who in '22 enjoyed one of the most impactful seasons of his Senior career but had logged prior coaching experience (including for both Team Illinois and Alaska at Fargo years prior) and is now pushing his efforts enthusiastically in that direction.
As he shares below, the circumstances were somewhat elevated in comparison this time around. The personal touch was two-fold. Nowry and Betterman are exceptionally-close and, though they had coached together before last week, doing so at Fargo — what with the event's size, number of athletes, and general magnitude of the perceived stakes — is not the same as a regional competition. There were also deeper relationships with athletes abound. In the past at Fargo, Nowry (a five-time champ at the tournament in his youth) did not know the wrestlers quite as well as he did those from Team Colorado because the other state teams for whom he had offered assistance did not involve athletes he saw over the course of an entire season. The other slice to that would be that the two-time Five Point Move Athlete of the Year was busy focusing on his own competitive concerns amid those excursions.
Nowry's thoughts on his time at Fargo '23 centered around three topics: the performance of champion and U20 World Team rep Landon Drury (63 kg), the difference between domestic Greco-Roman and how it is contested internationally (a subject upon which he had expounded previously in significant detail), and the driving force behind his coaching endeavors.
Nowry on Betterman Elite athletes at Fargo
"They did really well. Besides Landon (Drury), I thought that they all tried to wrestle to their potential. Some learned lessons the hard way with silly mistakes costing them matches, but those are teachable moments. Joe (Betterman) and I try our hardest to prepare the athletes for these events with our personal experiences so that they can be as prepared as possible before they step out on the mat. As coaches, Joe and I can only protect them for so long, but some lessons — such as weight management, match strategy, and match IQ — need to be learned on their own through trial and error. But they will grow and improve, and we'll be beside them along the way.
"This year was the first in which I was coaching kids who I see on a daily basis, so it was a different experience. It was more than me just showing up and helping. There was emotion tied into it. I loved it, but it wears on your heart a little bit when you want the best for your wrestlers. Coaching kids alongside my brother Joe at Fargo was definitely a memorable and exciting time for me."
On the difference between Fargo Greco & International Greco
"I had already voiced that in the past. I used it. Something special about Landon is that after his second match, Joe and I were talking and letting him cool down. We were going to tell him, Hey, the lifts aren't going to happen even if your force them. Let's focus on guts and get off the mat without even trying to work on lifts. So we walk over to talk to him, and he already had that game plan. I wanted to simplify it as much as possible between this style (of Greco) and the international style. Landon is training for Worlds, but we're training him to become such a solid wrestler that it doesn't matter if he is in the US or overseas due to the solid foundation that he has. We wanted to simplify it to where it did not matter who he was wrestling, to just get on top and finish it."
On how taxing coaching at Fargo can be
"It's like a grind match or a marathon. I've always joked that coaching is tougher than wrestling because, when you're competing, you are solely focused on yourself. You wrestle your match and then go hide out and get ready for the next one. As a coach, you are engaged the entire time for each athlete of yours."
On his motivation to coach
"I'll tell you, because I think about it almost daily: I want to be to one kid what (Bryan) Medlin and (Mike) Powell were to me and other kids. That's what makes me want to do it."




Listen to "5PM55: Recapping Final X with Dennis Hall with words from Koontz, Braunagel and Hafizov" on Spreaker.
Listen to "5PM54: WCAP's Ryan Epps and a Final X Greco-Roman Preview" on Spreaker.
Listen to "5PM53: Northern Michigan assistant Parker Betts and USMC Captain Jamel Johnson" on Spreaker.
SUBSCRIBE TO THE FIVE POINT MOVE PODCAST
iTunes | Stitcher | Spreaker | Google Play Music
Notice
: Trying to get property 'term_id' of non-object in
/home/fivepointwp/webapps/fivepointwp/wp-content/themes/flex-mag/functions.php
on line
999